This page replaces the former WEBB pages
Whisky – the final release.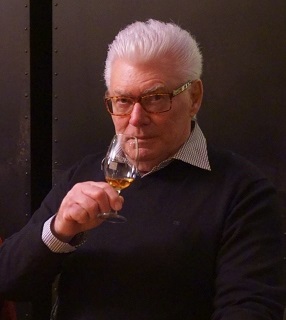 by Ulf Buxrud is a tale of the
supreme collectible, enjoyable and valuable iconic series ever made.
This book unfold the story about the magnificent Playing Card Series from
Hanyu and Chichibu Whisky Distilleries in Japan, distilled by the Akuto
family and bottled by Ichiro Akuto-san.

A near complete (54 of 58 versions) was sold at Bonham's auction house
in Hong Kong November 20, 2020 for USD 1.5 million.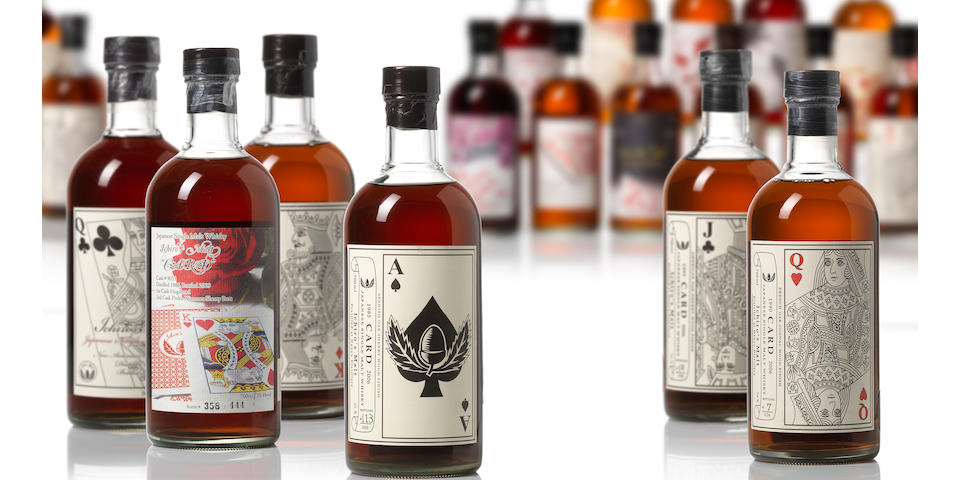 The book is a 170-page book of coffee table size (29x29cm) and quality is near art book style.
Its content encompass the story of the Chichibu-Kikusui, Hanyu, Chichibu distilleries and the Akuto family.

A chapter is dedicated to the complete Playing card series and how it started. Here, each bottle
is the 'objets d'art', occupying a full page. Opposite page contains my 58 tasting notes,
technical descriptions and the flip side of the bottles.
All 58 bottle pictures are from my own Playing Card Series collection.

Other sections comprise the series aftermath, auctions, rules and data, fakes and frauds.
A special chapter called Passing time, deals with experimental mixology
on account of the Playing card series and summarizing tasting notes.
Other books by Ulf
-Rare Malts', ISBN 1 84689 007 1, published by Quiller's/UK 2006
-Japanese whisky' ISBN 978-91-633-2093-4 published by DataAnalys/Sweden 2008.
-Contributed to the Asian segment of 'Eyewitness Companion: Whisky', ISBN 9781 40532 814 2
published by Dorling Kindersley/UK 2008.


<![if !supportLineBreakNewLine]>
<![endif]>
UPDATES

From October 1, 2021 and forward.

Date of public availability not yet decided.
When decided it will first be published here.
A complete set of the rare Japanese Playing Card Series whisky was poised to smash
a previous world record at the upcoming auction organized by Kaigai Fine Wine Asia.
It was not successful
It carried an estimate of US$1.7 million to US$2 million, which means even with low estimate realized, it would
smash a previous record for world's most expensive whisky collection set by Bonham last November at US$1.5 million.
The collection on offer on October 10, 2021 however was made even more rare because it had altogether 58 bottles, a complete series.


<![if !supportLineBreakNewLine]>
<![endif]>
------------WEB SHOP-----------
Price schedule.
Price per single copy is Euro 30 or GBP 30 or USD 35 or SEK 300.
Shipment fees are not yet decided.

Discounted bulk option is available for groups like whisky circles, whisky retailers and sushi restauranteurs.
Price per bulk shipment (box of ten copies) is Euro 250 or GBP 250 or USD 300.
Shipment fees are not yet decided.

Order and payment is via your PayPal account or Credit cards accepted by PayPal (MasterCard or Visa) when the Web shop on this page is open.
Until then please use the premier retailers.
(Will be listed here)
Would you like to be one, then let me know via whisky@buxrud.se

-----------------------





<![if !supportLineBreakNewLine]>
<![endif]>
---

Click for email comments
Limhamn, Sweden on November 1, 2021
HTML script by
Ulf Buxrud
© 2021